My Llandudno - Llandudno Hotel, Guesthouse, Bed & Breakfast Budget Accommodation Directory
Welcome to My Llandudno, we aim to be the Internet's premier directory for hotels, bed & breakfasts, budget and quality accommodation, caravan and camp sites. retailers, bars, restaurants, and professional services in the region of Llandudno, North Wales.
Llandudno is a small yet bustling town on the North Wales coast that's both modern yet inkeeping with it's Victorian character. Llandudno has a wealth of shops, services, restaurants, things to do and nightspots to suit all tastes and budgets, as well as vast, wide open spaces for those who want to explore the green and plesant areas of the town on your own.
Llandudno has a wealth of hotels and guesthouses available to suit all budgets and levels of extravagance. From budget and comfortable youth hostels throught to 5-star accommodation, Llandudno offers someting for everybody, and really is a ideal stop for a long weekend, an extended holiday, or even a couple of nights stop on a road trip to Ireland.
The Llandudno Goats gained huge international fame, during the Covid 19 shutdown of 2020.
This website hopefully will help you make an informed unique choice for your holiday. You will find listings for hotels, hostels and accommodation in Llandudno. You can contact the accommodation directly so you can get the best deal.
Featured Accommodation
The Imperial Hotel - Hotel Llandudno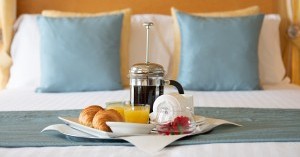 The Imperial Hotel is a top seafront hotel in Llandudno. It has a prime location overlooking stunning views of the bay and open sea.
Customer service is the Imperial's number one priority and they give special attention to all their guests while offering luxurious accommodation in individually designed, spacious rooms. The Imperial offers several ground floor rooms for those with mobility issues.
Chantrey's restaurant Llandudno is one of the finest with impressive accolades to its name. The head chef delivers an excellent fine dining experience with the freshest, locally sourced ingredients.
The Imperial Hotel is also the perfect venue for weddings and conferences too with their fabulous conference and wedding packages available. They also have fantastic golf packages for their guests at several top quality golf courses close to the hotel.
Accommodation Owners: We can list you here! Please click here to Add Your Site, you need to link back to us.

Web design Llandudno
Wales Live News - Keep up to date with local Travel & Tourism news
Managed by Livetech Web Design North Wales



Other Local Sites: Rhyl | Towyn | Snowdonia | Go Anglesey | Visit Llandudno | Chester | Colwyn Bay | Web Design Llandudno and Conwy Hosting by Livetech