The town of Conwy is a wonderful place to visit which is close to Llandudno, especially if you haven't been before.
With its traditional buildings, town walls and 13th century castle, there's always plenty to see.
It's likely that if you'll be spending the day sightseeing within the town, you'll want to find somewhere along the way to enjoy a tasty lunch or dinner at.

Restaurants in Conwy have a lot to offer, but if you're looking for somewhere which prides itself on crafting delicious dishes from local produce, The Queen's Head should be your first choice and port of call.

Situated just a short drive from the historic town, this cosy country pub has a fantastic selection of food, wine and beers. The traditional interior of the pub gives it the character and warm atmosphere which has proven popular with locals and visitors alike over the years.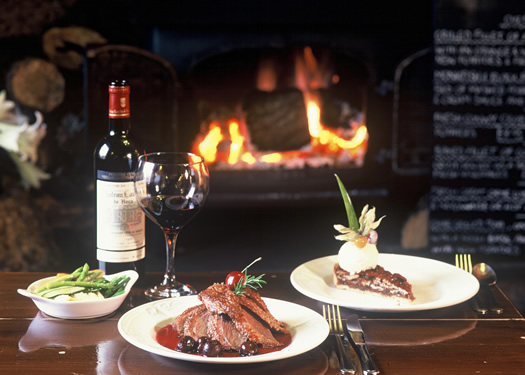 As you might expect from a traditional country pub, you'll find a roaring log fire within the bar, making it an excellent spot to enjoy a drink especially during the cooler months.

The chefs within the restaurant are second to none, and their passion for local produce means that every dish is cooked beautifully fresh upon your arrival. They're also very happy to cater to any dietary requirements, and alter dishes accordingly to suit you.

An excellent meal can always be made that extra bit faultless with the right drink to accompany it. It's because of this that The Queen's Head also offers an exceptional wine menu, with over sixty wines to browse.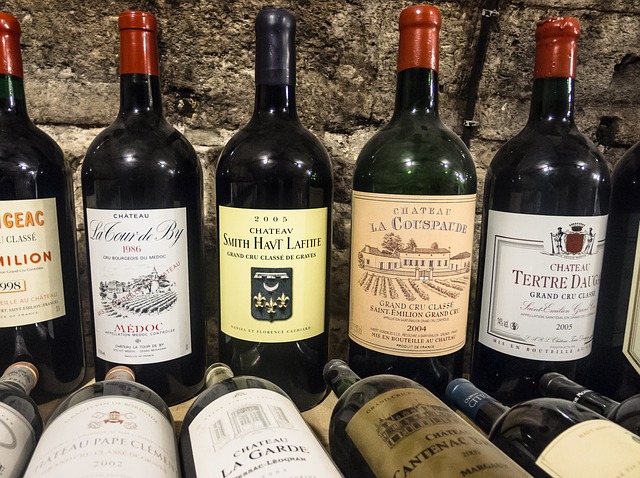 The comfortable dining area creates a relaxed atmosphere, making it the perfect place to book for a catch-up with friends, or perhaps a special occasion with family.
No matter the reason for your visit, the attentive staff at The Queen's Head will ensure that you have the best dining experience possible.

If you'll be stopping in Llandudno or visiting the Venue Cymru theatre, you'll be pleased to know that The Queen's Head is a very short 5 minute drive away. This makes it a fantastic place to enjoy a pre-theatre dinner or drink before heading off to enjoy a performance.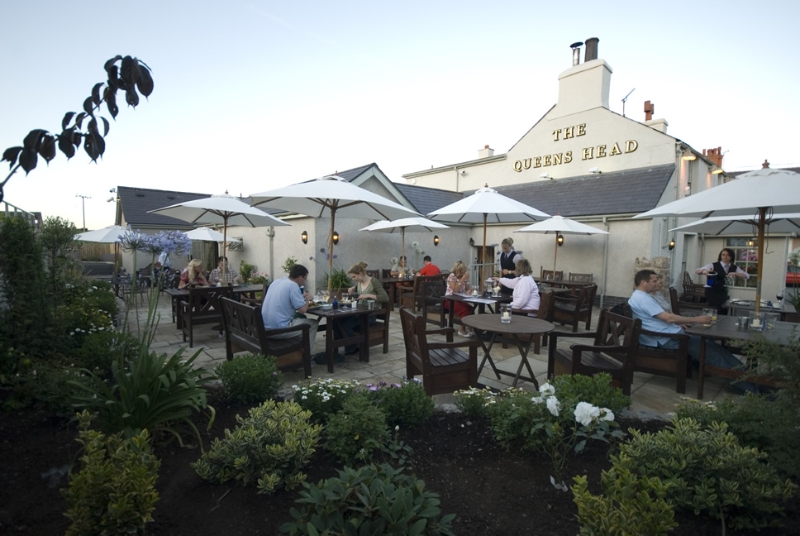 During the summer months, the terrace behind the restaurant opens up to become an Al Fresco dining area which looks onto the flowering gardens.
Soak up the evening sun in the terrace whilst enjoying delicious food and maybe even a glass of wine (or two) with friends and family.